Last year, in one of my ASH19 blogs, I wrote about  bi-specific T cell engager (BiTE) therapy. BiTEs excite me the most of the newer therapies in clinical trials. They harness the power of the immune system and are off-the-shelf, unlike CAR T where your T cells are harvested, then re-engineered, then given back to you to fight the myeloma.
In Dr. Durie's recent blog, he discusses two BiTEs:
Bispecific Antibodies
The results of the teclistamab trial are updated. This anti-BCMA / CD3 bispecific antibody again demonstrates encouraging results. Patients have been treated using both intravenous (IV) and subcutaneous (SQ) routes. A combined 120 patients were evaluable for response assessment, with an ORR (overall survival rate) of 63.8%. The safety profile was acceptable, with low-grade cytokine release syndrome (CRS), infection and neurotoxicity being major concerns.
Here's the conclusion slide from this presentation: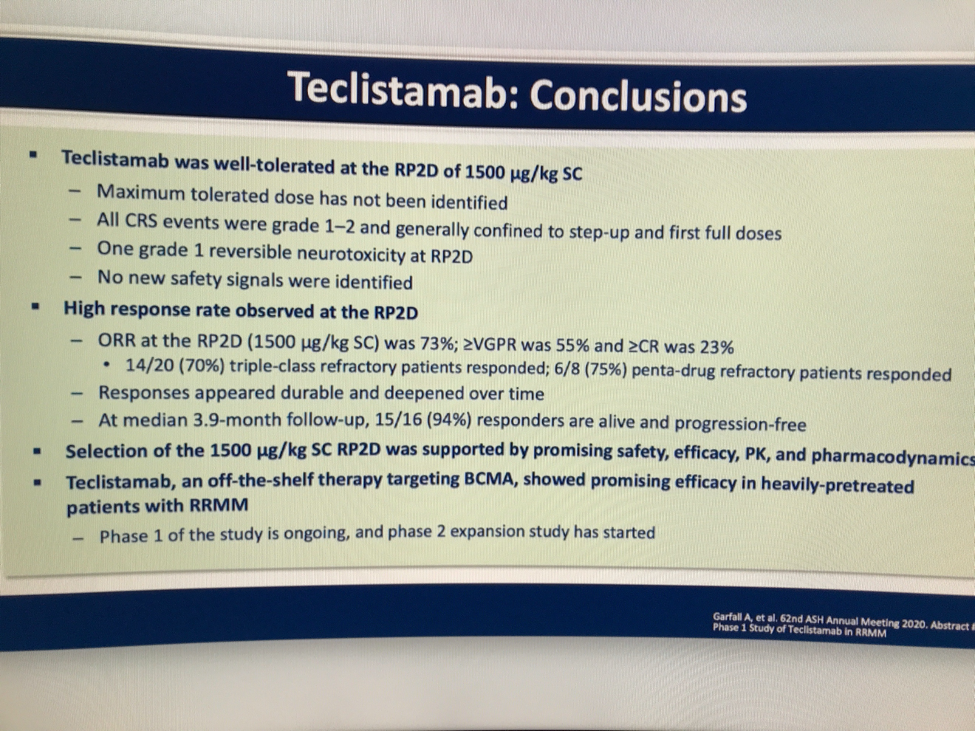 Another bispecific presentation was on talquetamab:
The results of a study using a first-in-class GPRC5D / CD3 bispecific antibody called talquetamab are also to be presented at this year's ASH meeting. This novel bispecific molecule also demonstrated encouraging results in 137 treated patients. The overall response rate (ORR) was 78% for IV dosing and 67% for SQ dosing, and the safety profile was manageable.
Here's the conclusion slide from this presentation: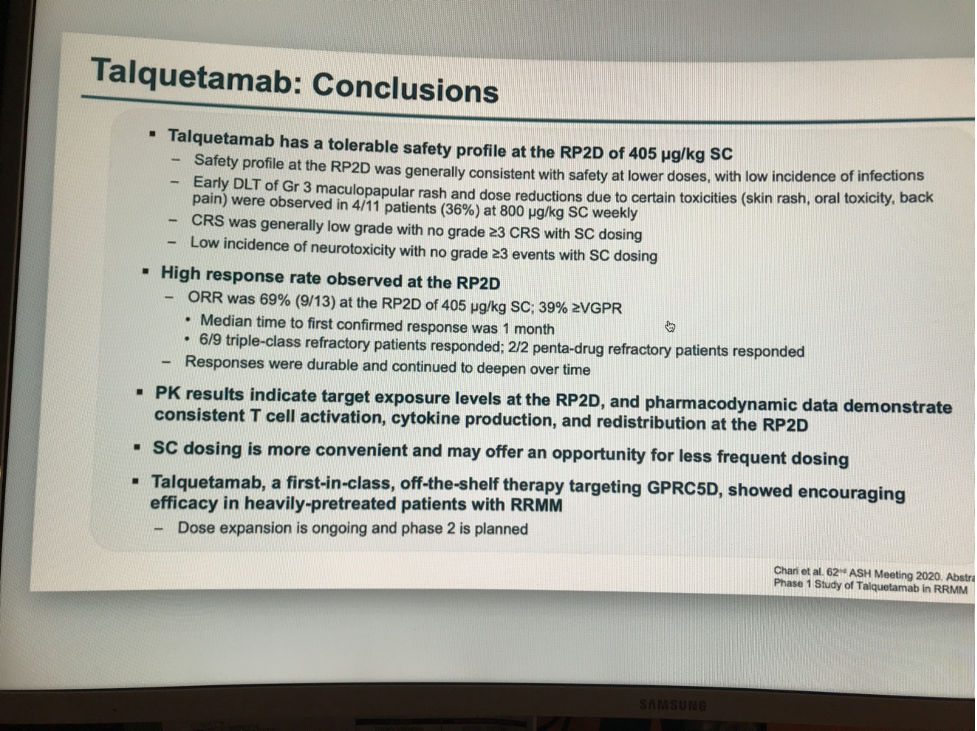 Both of the above are early Phase 1 trial results and they will be interesting to follow to see data from expansion phases.
As usual, I include Rock songs with my blogs. Last year, I included "Love Bites" by Def Leppard.
This year, it's 1984's "Love Bites" by one of my favorite bands, Judas Priest
(different song – same name)